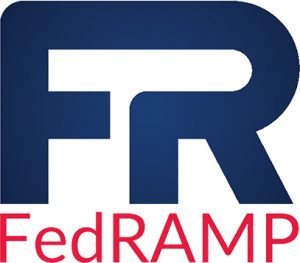 FAIRVIEW PARK, OHIO – MSM Group, Inc. and our value-added reseller iSite, LLC, both Service-Disabled, Veteran-Owned, Small Businesses (SDVOSB), today announced that the iSite Contract Management Portal (iCMP) has received Federal Risk and Authorization Management Program (FedRAMP) Moderate Level authorization from the U.S. Government. FedRAMP is a Government-wide program that provides a standardized approach to cloud solution security assessments, authorizations, and continuous monitoring. As agencies and commercial companies look to strengthen their cybersecurity posture, replace outdated, legacy systems, and implement cloud efficiencies across critical applications, such as contract administration, selecting a FedRAMP-authorized service providing strong protection against cybersecurity threats should be at the forefront of agencies' cost-saving cloud migration strategies.
iCMP software-as-a-service (SaaS) suite has passed the federal risk management process complying with 325 security control requirements for all cloud SaaS providers. This saves agencies and their offices time and money spent performing their own system security planning, assessment, reporting and continuous monitoring. This level of authorization meets FedRAMP security requirements, which exceed the medium Federal Information Security Management Act (FISMA) compliance requirements. This was reviewed and approved by a FedRAMP-accredited Third-Party Assessment Organizations (3PAO) and the iCMP suite of tools were granted an Authority to Operate, applicable to all Federal agencies, by the National Aeronautics and Space Administration (NASA).
"Securing SaaS solutions is a major initiative for NASA and the entire federal government, and we at MSM Group, Inc. and iSite, LLC are proud to be recognized as one of a select few SaaS providers who have achieved FedRAMP certification in order to provide best-in-class contract administration systems to federal agencies" said Kevin McQuade, Chief Executive Officer and founder of MSM Group, Inc. and iSite, LLC. "iCMP products provide secure, reliable contract workflow management, contract and work administrative reports, cost and variance reporting, business analytics, risk management, and specialized agency-specific reporting, including the NASA 533 financial reporting. iCMP is focused on every dimension of security, risk, and compliance from our internal systems and controls."
"Federal agencies are reinventing how they administrate contracts, improve Government/contractor collaboration, and retain information. They're going through a profound digital transformation, and iCMP provides an open, secure platform for agencies to consistently administrate their contracts, regardless of contract type (cost plus, firm-fixed-price, time and materials, indefinite delivery/indefinite quantity, or multiple award contract vehicles)," said Donald Frank, President of MSM Group. "We thank the NASA Langley Research Center (LaRC) Office of the Chief Information Officer (OCIO), NASA Headquarters OCIO, and our 3PAO, Vencore, for their support to advance our iSite Contract Management Portal to complete FedRAMP and FISMA compliance."
To learn more, visi https://marketplace.fedramp.gov to view iSite's listing among agency authorized SaaS vendors.